The guys over at News Whip have looked again at an issue that keeps many communicators' brains busy – how to optimize your video on Facebook. In a follow-up to an exercise a year earlier, they again looked at what features characterize successful Facebook videos. And one obvious aspect that they looked at (again) was length.
And here new features such as Facebook live had quite an impact. Live videos are optimal if longer than five minutes, as it takes time for Facebook to build you an audience. That already shows you quite a dramatic difference between live and posted videos. Obviously posted videos are much shorter, although News Whip finds that also here length has increased year-on-year. But more astonishing is the sheer variety of successful videos in terms of length as indicated by their summary graphic.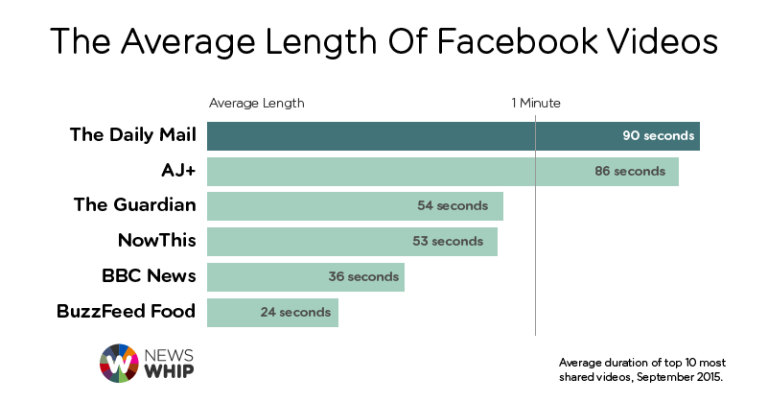 So it really depends on how you design your video, what length is acceptable to your audience – a "no more than 45 seconds rule" certainly doesn't apply anymore.
The team also looks at a few other common features resulting in the following recommendations:
Use a square format to make watching it on smartphones more comfortable
Think about soft and hard facts of your video – and how these might appeal to your audience.
Make the video as accessible as possible – for example through subtitles
Check out their complete analysis over on their blog: