I felt inspired this week by an opinion piece written by Jan C. Weilbacher in this month's issue of Changement (German only) and want to share these insights. In his article, Jan tries to encourage the transfer of learnings and best practices from marketing to change management. To underpin this he differentiates the dark side of marketing (using false promises to sell a product that is not demanded or even useful) and the good side of marketing that inspires positive action and thinking.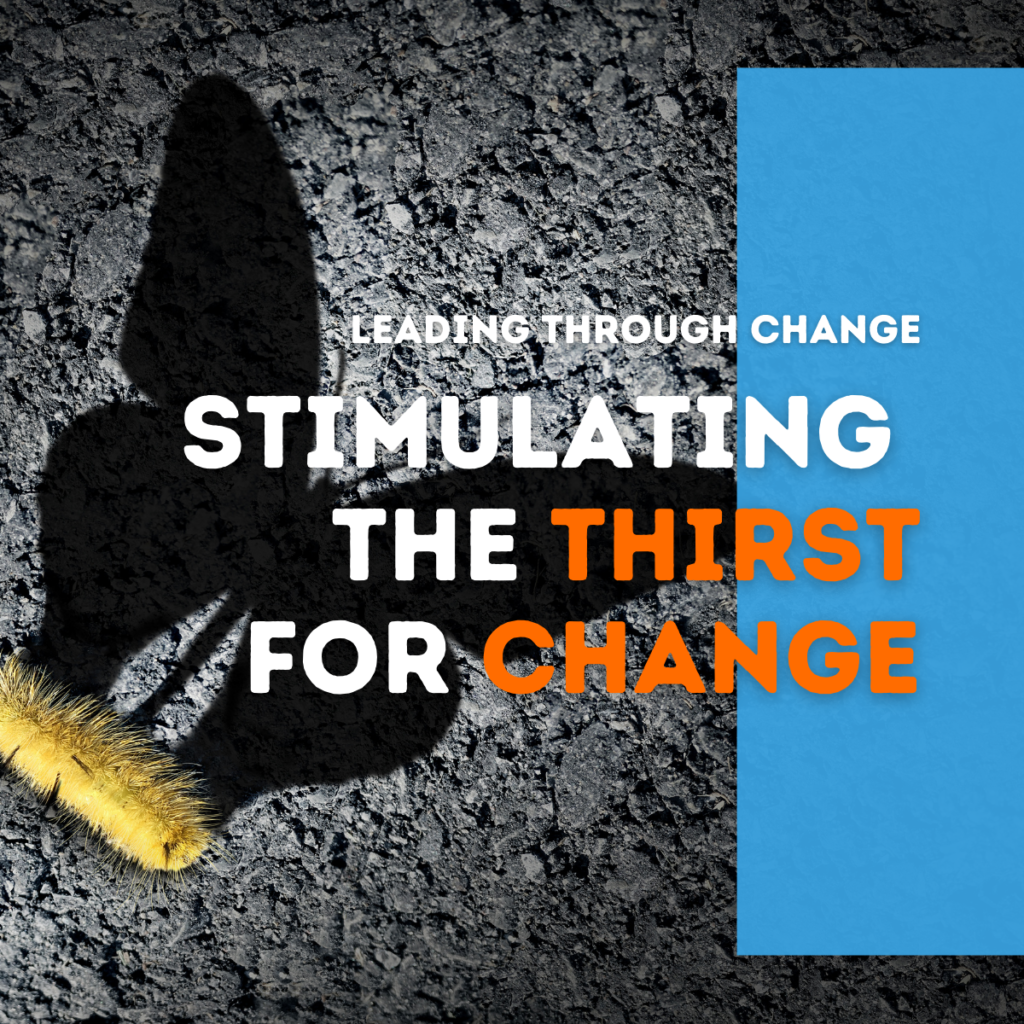 Learning from the dark side of marketing can be fatal for change. It is an unsustainable form of management and communication as it jeopardizes the necessary trust between the involved change stakeholders – staff, leaders and project teams.
But it is the lighter side of marketing that we may draw ideas and methods from. This side excels at positively triggering emotions. It impacts the attitude of the target group, creates sustainable excitement and thus causes a "pull effect" by sparking the desire for a particular product, service or idea. It is a similar positive emotional impact that we would often love to see in change management. We look with envy to our marketing colleagues, as also we would love to see our target group excited about our ideas and products (so the planned change). We'd love to see colleagues camping in front of the office to be the first to test a new process or software or producing crazy YouTube clips to get the first available spots in our learning and feedback sessions. The reality, of course, often looks different.
But it doesn't have to be this way. There are indeed marketing practices to learn from. Just think about the emotional product presentations from Apple during its Apple Events. Imagine this would be your CEO announcing the next internal change initiative, creating a similar atmosphere and emotional impact on staff and a desire to adopt the change. Or how about a few more ideas that have the potential to create a pull effect ("I really need to get into this first"):
Gamification & incentives
Using the motivating factor of games can drive participation and engagement in individual activities but also in your overall project. This implies adding a competitive element and/or incentivizing engagement. So when setting up training measures – why not announce a reward for the first 10 participants? Or why not reward completion of the full curriculum with a nice price (or where relevant public recognition)? Or what about a system of credits for participation, where a certain number of collected credits can then be exchanged for rewards. Often the game or incentive overshadows the sensitive "change" character of the activity. The UK's Foreign & Commonwealth Office for example connects completion of its (voluntary) 12-month Diplomatic Academy for non-diplomats to an official certificate from City & Guilds (the leading vocational education provider in the UK) and official recognition. Participating in the academy and completing the program becomes desirable – and as a side effect creates the skills and routines required for the FCO to become a modern and agile organization.
Artificial limitation of supply
Somewhat related to gamification: limiting access to a certain item or activity may trigger actual demand for it. Think of beta testers for software or exclusive "fan panels" where selected customers get early access to new products. For change projects, you can run a call for a "user panel" or an "ambassadors program" where people get early access to a new system. Such a circle would be great to test for example new agile work tools and drive early excitement among the wider workforce.
Co-creation
When people have the impression that their thoughts and ideas have gone into a newly developed product or service boosts their adoption of them when they are introduced. In change management, you could for example use existing co-creation tools such as internal innovation and idea platforms for your change initiatives. In addition to creating workable ideas for implementing the desired change, the staff participating in the process become ambassadors who support driving this change into the organization.
Do you have any further experiences or ideas? Comment below and I'll happily expand the article 🙂